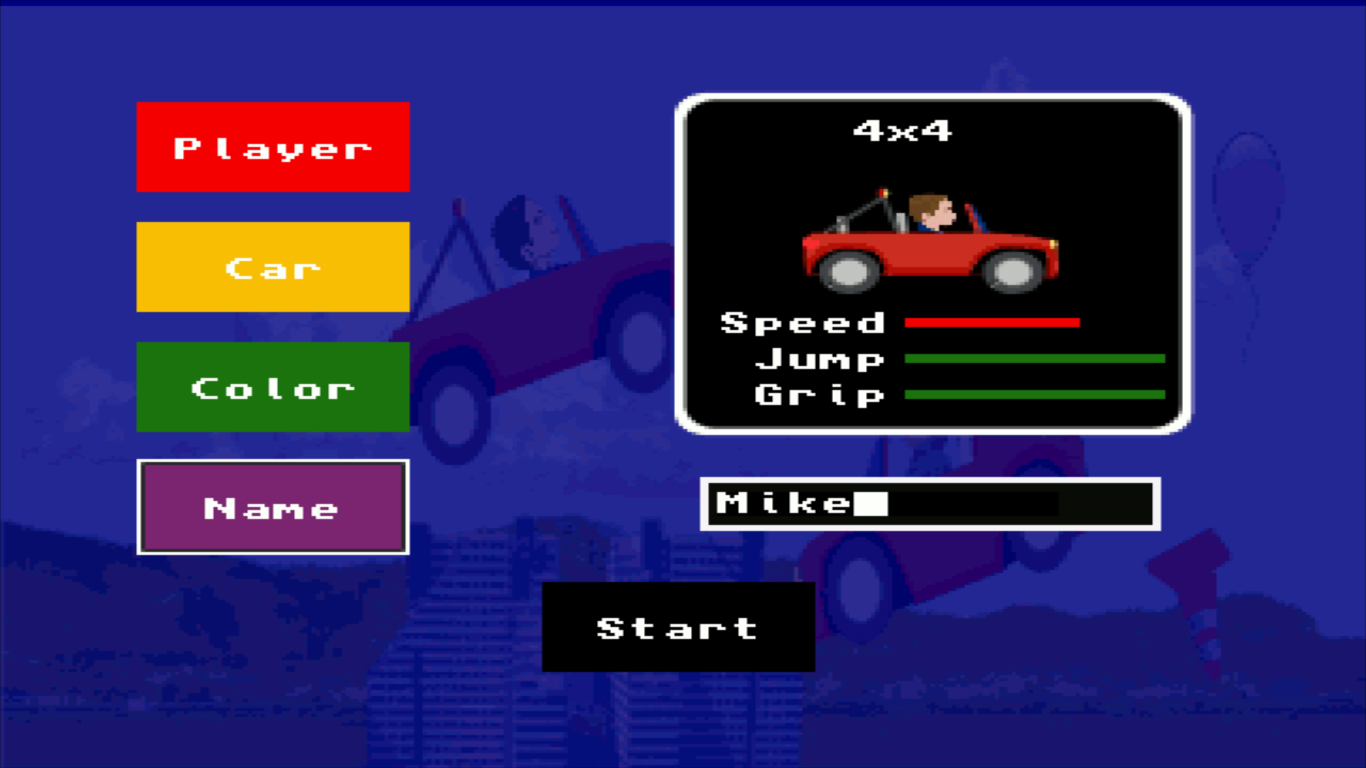 Version 1.1.0 of Coque And Kieagua  is available for download. This release includes features to allow the players to use their name in the score board.
The menu screen has been redesigned to make space for the new text input. Now, it is possible to introduce the player's name at the beginning of the game.
The second noticeable thing is the color bars at the bottom of the selected cart which show how the car performs in terms of speed, jumping and grip.